Our Actors work in Major Film + Television Projects in LA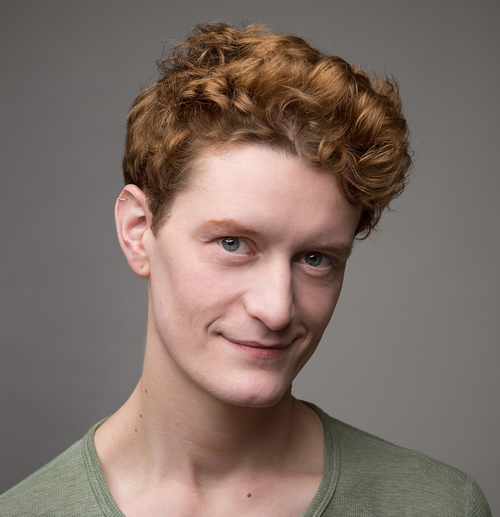 Rex Wheeler
As first experiences on set go, this one was pretty awesome! Having heard that many of my First Take colleagues had already gone in to audition for the new NBC pilot Zoey's Extraordinary Playlist, I was excited to get this opportunity and to find out more about the show! The lead actress, Jane Levy happens to be the cousin of a good friend John, who I used to dance with at Smuin Ballet. I had met Jane at Johns wedding and she had told me she was a fan of Lady Camden (my Drag persona!). When it came time for ZEP to scout local dancers for their pilot episode, Jane recommended her cousin who then recommended me too. So there we were, several of my dancing colleagues and I at the Fairmont hotel at 6am getting into hair, makeup, wardrobe (selected from our own options) and wolfing down coffee and breakfast while simultaneously going over choreography that had been sent via video to us a couple nights prior.
Once we were transported from hotel to set, we went over steps, timing, lip syncing and intentions with the Choreographer's assistant in a nearby alleyway…perhaps a strange sight for the neighbors! The choreographer's assistant had noticed my friends and I could pick up fast and adapt quickly so she asked us to learn other sections and put us in multiple scenes. This meant we were considered Principal Performers which would then lead to us receiving a letter from SAG-AFTRA in the mail congratulating us on becoming qualified for a membership!
Being on set was very informative in experiencing the culture, seeing the vast amount of people involved and realizing the value of picking things up fast, rolling with the punches and being professional. Without the things I've learned from class and from other actors' stories, I wouldn't have gotten that letter! Timing is crazy sometimes… being prepared is everything!