Our Actors work in Major Film + Television Projects in LA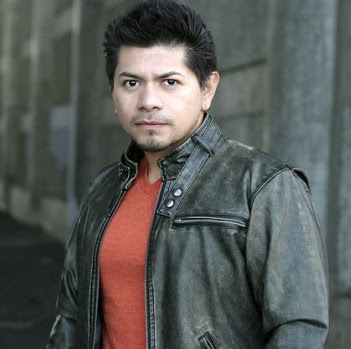 Eduardo Decolosio
"And here I am two years later with a recurring guest star role, on a major network television show, Prison Break."
I grew up in a migrant family as far removed from the entertainment world as possible. Somewhere along the way I developed a desire and a dream to perform. Like many of us I had no idea what it would take to achieve my goals. I searched out many avenues finally arriving at Nancy Berwid's class.
Again, Like most I had heard about the bookings and figured I was ready to audition, I just needed her to show me the way. Nothing was further from the truth. As a matter of fact in my first conversation with Nancy she said, "you don't need to worry about getting representation right now, you're not ready, you're not even competitive. Keep taking class and get good, then you can go out." This may have offended some, not me. I took the challenge.
And here I am two years later with a recurring guest star role, on a major network television show, Prison Break. It was an amazing experience to be on set. To have sought out something for so long and to finally achieve it, was extremely fulfilling. I thank Nancy and 'First Take' so much. The best part of the entire shoot, was that I was never intimidated. I knew I was prepared, because I had the proper training. I ask that all prospective students understand one thing. These classes are not a bullet train into Hollywood. It took me two years and I'm barely scratching the surface. It could take you more. The classes can be arduous and the technique can be frustrating, but it's all invaluable. If you are dedicated to refining your craft and serious about nurturing your career then attend and enjoy these classes. One great thing about 'First Take' is the team environment. No divas here!
We are all dedicated to helping each other. Nancy pulls no punches, but it's only to make you better and more competitive…
-E. Ambriz DeColosio