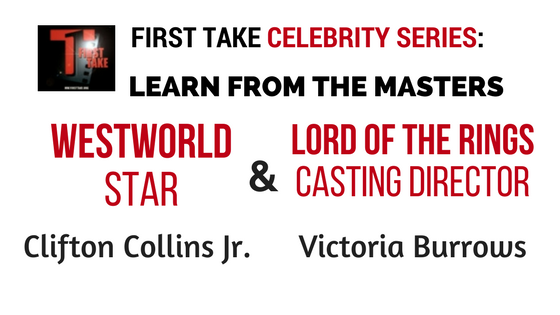 We are so excited to announce the First Take Celebrity Series!  We've invited true masters of their craft-actors, casting directors, and others in the business- selected for their experience and wisdom- to give a behind-the-scenes look into their acting process, insight into the business, how they approach their roles, what they look for when finding and casting roles, and more!
This session we are happy to announce that Westworld Star Clifton Collins Jr.-known for his other roles in Capote, Star Trek, and Traffic-as well as hundreds of other projects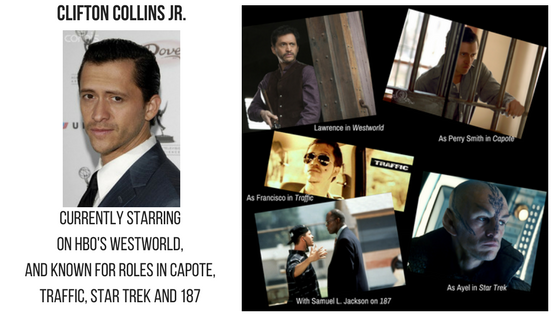 and casting director Victoria Burrows-known for her work in the Lord of the Rings films, The Hobbit films, King Kong, Cast Away and many more will be joining us!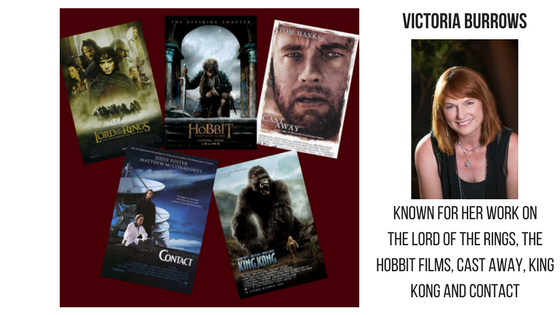 A special Q & A session follows this exciting seminar!
Register today and save!  Cost is $29 before May 1st!  After early registration deadline-$75
DATES AND TIME:
May 20th, 12-3pm, Sir Frances Drake Hotel.
Watch our FREE 3-part Video Training Series
1. Could I be a Working Actor? - 2. How to Enter and Exit an Audition - 3. How to Dress for an Audition